PCIe x16 is a motherboard slot with 16 data links known as PCIe lanes. This slot has the highest throughput rate and can be occupied with expansion cards with a very high bandwidth requirement, such as graphics cards.
Modern motherboards in desktops are highly customizable. You can install more components for better performance if you have a motherboard.
The two critical interfaces you add components to your system are the SATA and the PCIe interfaces. The SATA interface is more or less designated for members with shallow bandwidth requirements, such as hard disk drives.
For high-speed devices, however, you use the PCIe interface. There are different versions of the PCIe interface, and the motherboard can also have various sizes of PCIe slots.
If all this sounds too confusing to you, it is okay. PCIe is not something that you can understand at first glance. The only critical point you need to remember is that PCIe is a standard used for the modular expansion of your PC.
Among the PCIe standard, the x16 slot is the largest and offers the highest throughput rate on a consumer-grade motherboard. In this article, we will further explain what PCIe X16 means.
Also, Read in Depth:
What Does a PCIe x16 Slot Look Like?
Image: A typical x16 slot.
The PCIe x16 is the largest slot found on a motherboard.
A proper x16 slot with 16 lanes measures 89 mm in length and has 82 pins, each serving a purpose, such as providing power and transferring data.
In contrast, the most undersized slot, PCIe x1, has 18 pins and measures 25mm in length.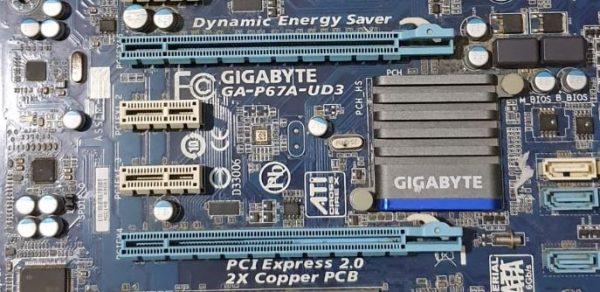 What is the x16 Slot Used For?
Your primary graphics card almost always uses an x16 with 16 PCIe lanes.
This is because graphics cards generate the most data and ideally require a slot with the highest bandwidth – x16 on a commercial motherboard.
What Does the "16" after "x" Mean Here?
In most cases, the number after "x" denotes the amount of PCIe lanes the slot has. For instance, an x1 slot has a single PCIe lane, and an x4 has four lanes, and so on.
However, in the case of x16 slots, the number "16" DOES NOT ALWAYS pertain to the number of lanes on the space. We will read about that further below.
But to understand the purpose of the x16 slot and how they are configured, you need to understand PCIe lanes, the PCIe version, and the available slots.
PCIe Lanes and Version
PCIe lanes are data links or pipelines that transfer data from the PCIe slot to the CPU.
The number of PCIe lanes you have on a particular PC is limited, and the total amount depends upon your CPU and the motherboard chipset.
An average consumer-grade CPU provides 16 dedicated PCIe lanes, and an average motherboard offers about 4.
Therefore, you can get 20 dedicated PCIe lanes with this configuration. So here you could have one possible build with a graphics card taking up 16 lanes and an SSD expansion card taking up the other 4 lanes.
Depending upon your use case and how the motherboard slots are configured, you can have different types of builds.
Also Read: How to Check How Many PCIe Lanes I Have?
A significant factor regarding the PCIe interface is its version. The latest motherboards at the moment feature the PCIe v4.0. However, it is common to find motherboards with PCIe v3.0 and PCIe v2.0. PCIe v5.0 is also just around the corner.
The critical point is that every new PCIe version doubles the per-lane throughput compared to the previous version. So a PCIe v4.0 x16 slot is twice as fast as the same slot conforming to the PCIe v3.0 interface.
This is significant because you can install faster and better expansion cards with a higher throughput rate on the newer version.
The following table summarizes the throughput rate of various versions.
Version
x1
(GB/s)
x2
(GB/s)
x4
(GB/s)
x8
(GB/s)
x16
(GB/s)
1.0
0.250
0.500
1.000
2.000
4.000
2.0
0.500
1.000
2.000
4.000
8.000
3.0
0.985
1.969
3.938
7.877
15.754
4.0
1.969
3.938
7.877
15.754
31.508
5.0
3.938
7.877
15.754
31.508
63.015
6.0
7.877
15.754
31.508
63.015
126.031
Also Read: What are Motherboard Standoffs?
PCIe Slots and Its Types
Before we get down to discussing the PCIe x16 slot, there are other PCIe slot sizes that we need to mention.
This will give you a clearer idea of what the PCIe x16 slot pertains to.
Each PCIe slot has its purpose. Smaller PCIe slots, such as x1 slots, are suitable for expansion cards that generate fewer data, i.e., WiFi Cards, Sound Cards, etc.
Also Read: 10 Things that Can be Plugged in PCIe Slots
PCIe x1 Slot
This PCIe slot type has the smallest physical slot size. Additionally, it has the least bandwidth because it has only one PCIe lane.
x1 is used for low-demanding cards like modems, sound cards, port expansion cards, etc.
Also Read: What are PCIe x1 Slots Used For?
PCIe X4 Slot
At four times the size of the most undersized PCIe slot, this slot has 4 PCIe lanes.
This is excellent for cards that require higher bandwidth, like NVMe SSD expansion cards and 10G Network Cards, among others.
PCIe X8 Slot
An x8 slot is often used for a second graphics card. If you have a PC with dual NVIDIA graphics cards, the second graphics card is plugged into the x8 slot.
Besides that, the x8 slot can also be used for RAID controllers.
So What Does PCIE X16 Mean?
There is a difference between an x16 slot and a True x16 slot, as can be seen in the image above.
We can see that the Gigabyte GA-P67A-UD3 has two PCIe x16 slots regarding the physical size.
However, only the top slot is a True x16 slot. The second one on the bottom only has 4 lanes, so it would not be suitable for installing graphics cards.
However, since PCIe slots are cross-compatible, you can install smaller x4 cards, like an NVMe SSD expansion card, into the bottom x16(x4) slot instead.
The True PCIe x16 slot with 16 lanes is the largest and the fastest found on consumer-grade motherboards. Hence, it is currently THE primary slot used for graphics cards.
Also Read:
Devices Used on PCIe X16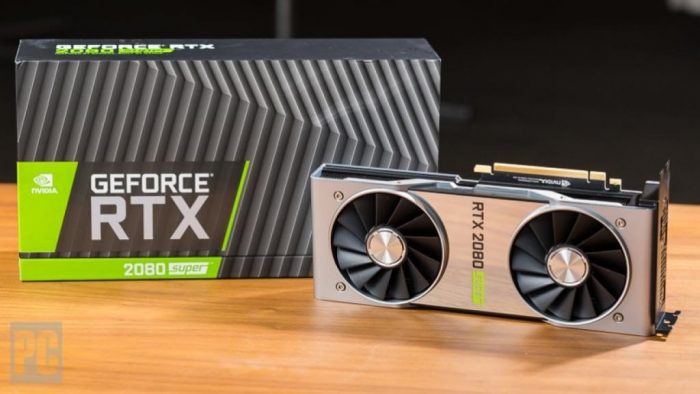 An x16 is primarily used for graphics cards. If you have a single graphics card, plug it into the True x16 slot with 16 lanes.
If you have two PCIe x16 slots on your motherboard, make sure that you do not plug the card into the x16 slot with a lower lane count, as we saw earlier with the case of Gigabyte GA-P67A-UD3 motherboard where one of the x16 slots had only 4 lanes.
SLI MOTHERBOARDS: If you have a motherboard for SLI (Dual NVIDIA Graphics Card) with two x16 slots, then occupying both slots with a graphics card will dial both of them down to x8 lanes only. This is because the number of lanes you have on your system is limited, so the motherboard has to distribute the lanes.
Also Read: Why is Second x16 Slot in SLI PCIe x8?
With that said, due to the cross and backward compatibility of the PCIe interface, most PCIe devices can be used on any PCIe slot as long as they can fit.
You can install any other device, a network card, video capture card, or SSD expansion card, into the x16 slot.
Of course, if you install a smaller card on an X16 slot, you will be sacrificing the precious high throughput slot.
Will a PCIe X1, X4, or X8 Card Work Faster on X16 Slot?
The answer is a resounding no.
While the x1, x4, or x8 cards will work fine on an x16 slot, they will not gain any performance boost.
Final Words
To understand what PCIe x16 means, you must learn some basics regarding the PCIe interface, such as the different slots, PCIe lanes, and the version.
In the simplest of terms, the x16 is the largest readily-available size for any PCIe version on the consumer-grade motherboard.
Since it offers the highest bandwidth, it is generally used for expansion cards that require the highest bandwidths, such as graphic cards.