SSDs are the new norm for storage these days. Whether you want a faster PC or are planning on building a new one from scratch, SSDs are the perfect ingredient for a better performance.
Now generally, a typical SSD requires an M.2 slot to plug into your PC. Compared to a SATA slot – the traditional slots used for hard drives – M.2 slots are rarer which begs the question, how many M.2 slots do motherboards have really?
The answer to that question highly depends upon what motherboard you have. You can have anywhere between 1 – 6 M.2 slots on a modern motherboard these days.
In the following text, I will talk about how many M.2 slots a motherboard typically has and also about some basics on how to check how many M.2 slots you have on your motherboard.
A Little Primer: SATA vs PCIe SSDs
For starters know that there are two interfaces that SSDs may use, SATA and PCIe.
SATA SSDs
SATA SSDs use the slower SATA interface. This is the same interface that the typical hard disk drives use, as such the maximum transfer speed of a SATA SSD is 550 MB/s.
There are two types of SSDs: 2.5″ SATA SSDs and M.2 SATA SSDs.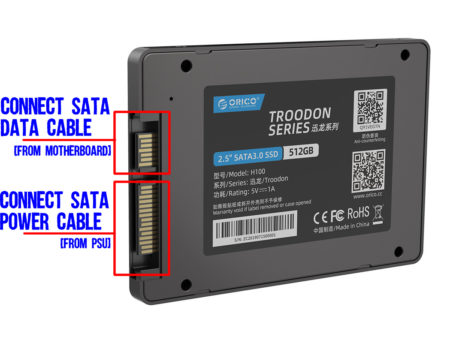 2.5″ SATA SSDs DO NOT require an M.2 slot. They use the typical SATA data and SATA power ports as found on a typical hard disk drive.
M.2 SATA SSDs, on the other hand, require an M.2 slot with SATA support. These look like your typical M.2 sticks:
M.2 PCIe/NVMe SSD
These are the wonder SSDs that you should aim for. Most of the modern systems feature these SSDs and if you are planning on making an upgrade, M.2 PCIe SSDs, aka NVMe SSDs, is what you should aim for.
Depending upon what version they conform to, you can have speeds of 3500 MB/s on Gen 3 NVMe SSDs and a speed of 5500 MB/s on Gen 4 NVMe SSDs.
Also Read: How to Use Two M.2 SSD?
So How Many M.2 Slots Do Motherboards Have?
Well, the answer to that question depends upon what type of motherboard you have.
The amount of M.2 slots a motherboard has largely depends upon its chipset and the CPU installed on it. Specifically, it depends upon the amount of PCIe lanes the motherboard chipset and the CPU attached to it offers.
For installing an NVMe SSD on an M.2 slot, the slot needs to have 4 x PCIe lanes.
As such, the more PCIe lanes a system has, the more M.2 slots it can offer!
The following table explains how many PCIe lanes different motherboard chipsets have:
Manufacturer
Chipset
PCIe Lanes
Category
Intel
Z690
28
- 12 x v4.0
- 16 x v3.0
High Performance
H670
24
- 12 x v4.0
- 12 x v3.0
High Performance
(Minus overclocking Support)
B660
14
- 6 x v4.0
- 8 x v3.0
Mid Range
H610
12
- 12 x v3.0
Budget
Z590
24
High Performance
Z490
24
High Performance
B460
16
Mid Range /
Mainstream
B560
12
Mid Range /
Mainstream
X299
24
Workstation
H510
4
Budget
AMD
X570
16
High Performance
B550
10
Mid Range
A520
6
Budget
TRX40
16
Workstation
For Intel chipsets, not all PCIe lanes mentioned above are user accessible some are reserved for the built in systems.
Again, the lanes shown above are just the chipset lanes, you have to add the CPU lanes as well in order to tally the total amount of PCIe lanes a system has.
Newer Gen Intel and AMD CPUs have 20 PCIe lanes. Older CPUs may offer 16 PCIe lanes.
As such, if you have an older motherboard, you may notice caveats stating that a certain M.2 slot will NOT work unless you have a newer gen CPUs.
For instance, the following is an excerpt from the technical specs for the ASUS Z590A Prime motherboard.
This motherboard has 3 x M.2 slots. However, one of them will ONLY work if you have an 11th Gen Intel CPU. Why? Because 10th and older gen Intel CPUs have 16 PCIe lanes. 11th Gen and newer have 20 PCIe lanes.
The first M.2 slot is connected to the 4 PCIe lanes of the CPU which only the 11th or the newer Gen GPUs have.
Form Factor also Matters for M.2 Slot Count

The smaller the motherboard, the fewer the M.2 slots it would typically have.
| | | |
| --- | --- | --- |
| Form Factor | No. of M.2 Slots (Range) | Typical Number of M.2 Slots |
| EATX | 5-6 | 5 |
| ATX | 2-5 | 3 |
| Micro ATX | 1-3 | 2 |
| Mini ITX | 1-2 | 2 |
EATX motherboards, of course being the workstation motherboards, have the highest amount of M.2 slots.
ATX, Micro ATX and Mini ITX TYPICALLY have 2, 2, and 3 slots respectively.
I have taken into consideration only the newer chipsets here from the AMD 500 and the Intel 400, 500 and 600 series.
Also Read: Are All Motherboards the Same Size?
Typical Number of M.2 Slots Found on Different Motherboard Chipsets
The table in this section below shows all the newer motherboard chipsets and the amount of M.2 slots you can find on motherboards featuring the respective chipset.
A bit of a primer on the motherboard chipset though, both AMD and Intel have different chipsets for commercial motherboards.
AMD has the A, B and X series:
A series, such as the A520, is found on budget motherboards
B series, such as the B550, is found on mid range motherboards
X series, such as X570, is found on the high end motherboards
Intel has the H, B and Z series; H is further divided into two chipset series such that:
H*10, such as the H610, is for budget builds
B*60, such as the B660, is for mid range builds
H*70, such as the H670, is for high end builds WITHOUT overclocking support.
Z*90, such as the Z690, is for premium builds WITH overclocking support.
Note "*" asterisk sign marks the generation.
As such, the more premium a chipset your motherboard has the higher are the chances of it featuring a higher number of M.2 slots.
This table explains it further and should give you an idea about how many M.2 slots to expect for a given chipset.
| Make | Chipset | No. of M.2 Slots (Range) | Typical Number of M.2 Slots |
| --- | --- | --- | --- |
| Intel | Z690 | 2-5 | 4 |
| | H670 | 2-4 | 3 |
| | B660 | 1-3 | 2 |
| | H610 | 1-2 | 1 |
| AMD | X570 | 1-6 | 2 -3 |
| | B550 | 1-4 | 2 |
| | A520 | 1-2 | 1 |
Note the samples were taken from the newer Intel 600 and AMD 500 series chipsets.
Intel Z and AMD X series naturally have the highest number of M.2 slots both typically and with respect to the maximum number. Typically they can have 3 x M.2 slots on an ATX form factor and on the high end models, they can offer 5-6 M.2 slots as well.
Other than the chipset and the motherboard size, there are many other factors that can contribute to how many m.2 slots do motherboard have.
For instance, if a motherboard features a higher number of PCIe expansion slots, then that can result in a reduced number of M.2 slots since the system has a limited amount of PCIe lanes.
Other than knowing how many M.2 slots you have, you also have to consider whether a certain SSD will be compatible with your motherboard or not.
I recommend reading this article: How to Check SSD Compatibility?
FAQ
How Many M.2 Slots Do I Have?
To check how many M.2 slots you have, you can:
Check physically on the motherboard
Read the specifications
A typical M.2 slots looks like this:
Reading the specification of your motherboard is the best and the most definitive way to figure out how many M.2 slots it has including its type and the SSD type and generation they support, i.e SATA SSD, Gen 3 NVMe, Gen 4 NVMe etc.
Also Read: How to Tell if My M.2 Slot is NVMe or SATA?
How Many M.2 Slots Can I Use?
You can use as many M.2 slots as your motherboard has available.
However, again, you must refer to the specifications to check if there are any caveats with certain M.2 slots.
For instance here:
One of the M.2 slots can ONLY be worked if you have an Intel 11th Gen CPU installed.
Do Motherboards Have Multiple M.2 Slots?
Majority of the newer motherboards have multiple M.2 slots.
Older and budget friendly motherboards may have one M.2 slot only.