Unfortunately, AMD Ryzen 5000 does NOT support DDR5 RAM. They are neither designed around the DDR5 specifications nor can they be upgraded to support DDR5.
In the following text, I will further detail whether AMD Ryzen 5000 supports DDR5 by looking at its specifications.
I will also discuss that RAM sticks and slots are not backward or forward-compatible.
AMD Ryzen 5000 RAM Specifications
All Ryzen 5000 CPUs for desktops and laptops support DDR4 RAM.
The following images show the specifications for AMD Ryzen 7 5700X (CPU without iGPU) and AMD Ryzen 7 5700G (CPU with iGPU).
You can see that both high-performance Ryzen 5000 CPUs support DDR4 RAM only.
You can also see the rest of the specifications. The 5000 series ONLY supports dual channel memory and a stock memory configuration of up to 3200MHz (overclocking RAM is also supported).
So Does Ryzen 5000 Support DDR5?
The specifications alone should be precise AMD Ryzen 5000 CPUs DO NOT support DDR5.
You can further see this from the motherboard specifications themselves. The motherboard chipsets that support the 5000 series AMD CPUs, i.e., the X570, B550, and A520, have DDR4 RAM slots.
Hence, even physically speaking, you cannot plug DDR5 RAM into the motherboards intended for Ryzen 5000 CPUs.
RAM sticks are NOT Forward or Backwards Compatible
You cannot put DDR5 RAM in a DDR4 motherboard and vice versa.
There are a few critical reasons for this:
RAM sticks have different physical profiles across generation
RAM sticks have additional voltage requirements across the generation
Each RAM generation requires a separate controller
Also Read: Will DDR5 Work on DDR4 Motherboard?
Which Motherboards and CPUs Currently Support DDR5 RAM?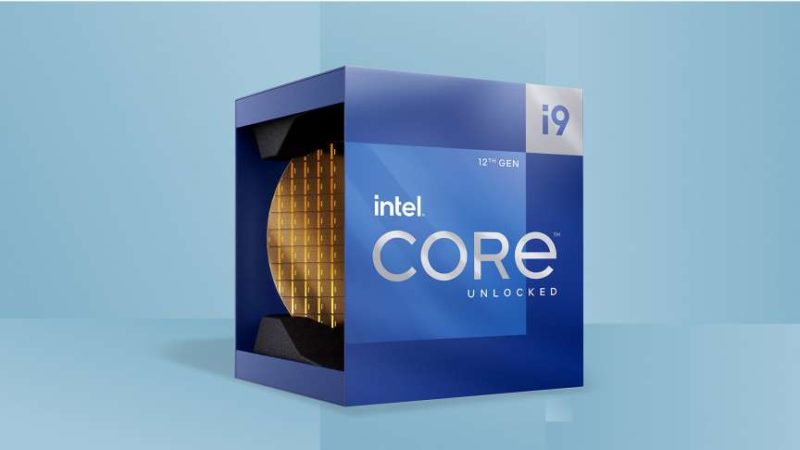 Only the newest generation of CPUs and motherboard chipsets support DDR5 RAM.
The Intel 12th Generation CPUs and Intel 600 series motherboard chipsets are the first to support DDR5 RAM.
Read in Detail:
Which AMD CPUs Support DDR5 RAM?
With AMD, the laptop line of CPUs has a head start supporting DDR5 RAM.
6000 Series CPUs for Laptops Support DDR5
Currently, the 6000 series Zen3+ based laptop CPUs, ranging from AMD Ryzen 5 6600U to AMD Ryzen 9 Pro 6950HS, support DDR5 RAM.
Unfortunately, there are no desktop based 6000 series CPUs.
AMD will skip the 6000 series for desktops and go directly for the 7000 series CPUs.
7000 Series AMD CPUs for Desktops Support DDR5
The 7000 series CPU based on the Zen 4 architecture will feature a long list of upgrades, including support for DDR5 RAM.
The other essential upgrades will include support for PCIe 5.0, the new AM5 socket, 5nm transistor size, and speeds of more than 5.5 GHz per core.
These CPUs will unleash a new series of AMD chipsets, the 600 series chipsets.
Additionally, since the RAM sticks are NOT backward compatible, DDR4 RAM sticks will NOT work with the new 7000 series AMD CPUs.
FREQUENTLY ASKED QUESTIONS
1. Does AMD Ryzen Have DDR5 Support?
As discussed earlier, AMD has started their DDR5 support with Ryzen 6000 series CPU on laptops.
On desktops, the 7000 series will support DDR5.
2. Does Ryzen 7 5800X Support DDR5?
Despite being a high-performance CPU, the Ryzen 7 5800X DOES NOT support DDR5. None of the 5000 series CPUs support DDR5 RAM.
3. Does Ryzen 9 5950X Support DDR5?
No, the Ryzen 9 5950X DOES NOT support DDR5 RAM for reasons explained earlier.
4. When will DDR5 memory be available for use with Ryzen 5000 processors?
DDR5 memory is expected to become available in 2021. However, it's important to note that not all Ryzen 5000 processors will support DDR5 memory.
The specific processors that support DDR5 will be listed in their respective product specifications.
5. How do I know if my Ryzen 5000 processor is compatible with DDR5 memory?
To know if your Ryzen 5000 processor is compatible with DDR5 memory, you can check the product specifications for your specific processor.
The specifications will list the type of memory that the processor supports.
If DDR5 is listed as a supported memory type, then your processor is compatible with DDR5 memory.
Additionally, you can consult the motherboard manual to ensure that the motherboard you're using is also compatible with DDR5 memory.