Whether a 256 GB SSD is enough for you or not depends entirely upon your use case. 256 GB SSD is often found on pre-built PCs or laptops that are cheap and budget-friendly.
If you are a student or an office user, a 256 GB SSD can actually be sufficient for you. However, if you are a gamer, a graphic designer or a video editor, then the 256 GB can be quite limiting and managing it can get quite frustrating.
256 GB is actually considered the least amount of SSD space that you can get by default and the least you should settle for in order to save yourself from storage woes in the future.
In the following text I will look at different scenarios and evaluate whether 256 GB would be enough for you or not.
A Brief Primer on SSDs
You have to thoroughly understand the different types of SSDs and what they entail before you actually purchase one.
There are essentially two types of SSDs: SATA and PCIe NVMe.
SATA SSDs are the slower of the two and they have a maximum speed of mere 550 MB/s. While it is still more than twice as fast as a normal HDD, it is no way near the speed of a PCIe NVMe SSDs.
SATA SSDs can be found in two form factors: M.2 and 2.5″. M.2 is the small stick-like form factor, while the 2.5″ SSDs are larger.
PCIe NVMe SSDs, on the other hand, only conform to the M.2 form factor but they are multiple folds faster. A Gen 3 NVMe SSD can reach speeds of about 3500 MB/s; whereas, a Gen 4 NVMe SSD can reach speeds of about 7000 MB/s.
| | |
| --- | --- |
| Storage Type | Read Speeds |
| 3.5″ SATA HDD | ~120-200 MB/s (Max) |
| 2.5″ SATA HDD | ~80-160 MB/s (Max) |
| 2.5″ SATA SSD | ~550 MB/s (Max) |
| M.2 SATA SSD | ~550 MB/s (Max) |
| M.2 Gen 3 PCIe NVMe SSD | ~3500 MB/s (Max) |
| M.2 Gen 4 PCIe NVMe SSD | ~7000 MB/s (Max) |
The table above shows the theoretical maximum of each drive.
TL;DR: When given a choice, always make sure that you go for NVMe SSDs.
So is 256 GB SSD Enough for You?
So with that brief introduction out of the way, let us look at case-wise scenarios and evaluate whether 256 GB would be good for you.
If You Are a
Student or an Office

User

A student or an office user generally requires minimal computing. The computing here revolves around working with word processing apps such as MS Word, MS Excel, MS PowerPoint etc.

Surfing on the web for research is also involved, but that does not require any storage space.

The following is a list of software that an average student or an office user would mostly use and their corresponding storage requirement.
| | |
| --- | --- |
| Storage Type | Read Speeds |
| Operating System (Windows 10) | ~ 20 GB |
| Microsoft Office Suite | ~3.0 GB |
Now if you are someone who casually delves into creative apps and you were to install an app like Adobe Photoshop, which takes up about 16 GB of space, you'd still have enough storage space for saving your office, school and miscellaneous multimedia files.
In short though, for an average student or an office user, 256 GB can even be an overkill if you are mindful of apps and the multimedia you store.
Is 256 GB SSD Enough For
Basic Home Use?
If a 256 GB SSD is enough for students and office users, it is certainly more than sufficient for basic home use as well.
An average home user requires a machine that is capable of surfing on the web, for watching YouTube, sending emails, face-time etc. and also for saving family photos and videos.
Since an average home user does not play games and has no particular requirement for a large software like Adobe Suite, 256 GB is certainly quite sufficient in this scenario.
Is 256 GB SSD Good for Gaming?
This is where a 256 GB SSD can show its limits If you are a gamer, then the minimum recommended SSD storage is 512 GB. 256 GB would cause you great frustration in the long run.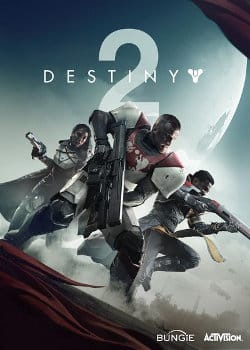 The following table lists some of the popular AAA tiles and their storage space requirements.
| Game | Size (GB) |
| --- | --- |
| Resident Evil Village | 45 GB |
| Battlefield 2042 | 49 GB |
| Elden Ring | 60 GB |
| Cyberpunk 2077 | 70 GB |
| Grand Theft Auto 5 | 72 GB |
| Gears of War 4 | 112 GB |
| Call of Duty: Black Ops III | 113 GB |
| Red Dead Redemption 2 | 150 GB |
| Destiny 2 | 165 GB |
Considering the file sizes above, an average AAA game is about 93 GB! Meaning even a single AAA game installed can quickly eat through your 256 GB storage space.
The max number of games you'd be able to install is about 1-2 and that too if you have NOTHING else in the system stored or installed including multimedia files, creative or word processing software etc.
In other words, a 256 GB SSD for gaming is NOT recommended.
If you are absolutely short on budget and you have to choose between a large HDD or 256 GB SSD, I would opt for the latter because of the overall as well as the in-game benefits SSDs give.
256 GB is Horrible for Video Editors / Graphic Designers
If you are a professional video editor / graphic designer or even a newbie worth your salt, then you'd have a strong idea about the space raw and finalized files can eat up.
A mere 10 minutes raw video clip can take up GBs of space that too if it's shot in FHD resolution. 4K shots could take up at least four times as much space.
The same is true for graphic designers and photo editors.
What to Do If You Have Run Out of Space or You Are Short on Budget?
If you are short on budget or if you are running out of space then I would recommend getting a portable HDD if you have a laptop or an internal HDD if you have a desktop.
Hard Disk Drives (HDDs) cost still about a 4th of what an SSD costs per GB. As such, you can use a combination of HDD and SSD for your system whereby any large and archivable files can be stored in HDD, while your most used apps and games can be saved onto the 256 GB SSD.
Final Words
256 GB SSD space can be sufficient, overkill or seriously lacking depending upon your use-case.
In the end, you must take a good measure of what you intend to store or install in your hard drive before settling for a certain storage space.