Intel Celeron series represent the bottom most tier of PC computing. However, it is also a very common series of CPUs found on budget PCs, particularly on budget laptops and Chromebooks.
While it is certainly lightyears away to be considered a performance-based CPU series especially when you compare Celeron CPUs with their close cousins from the Intel Pentium or the Intel Core i3 series, you may just be able to squeeze the minimum of CPU juice required to run a graphic designing software like an Adobe Photoshop.
Intel Celeron is certainly not the CPU series that should come into your mind when you think of anything intensive like designing or editing, but if you are someone who is a beginner wanting to test waters in the designing field, then you may certainly use Intel Celerons as a stepping stone.
However, if professional graphic designing is in question, then you should stay miles apart from the Celeron series.
In the following article, I will talk in detail about Celeron Series in general and how its performance stacks up for graphic designing.
Intel Celeron Series and Its Top CPUs
Intel Celeron series represent the least powerful segment of CPUs that you can get in any given generation for your PC.
But of course, their biggest selling point is their price tag. Since they are highly affordable, they appeal to those with budget constraints or to those who do not have high computing needs such as an average student, office or home user.
How powerful an Intel Celeron CPU is depends upon a few factors:
Which generation it belongs to – newer the generation, the faster would be the Celeron CPUs.
What platform it belongs to – desktop CPUs are generally more powerful than their laptop counterparts.
Whether it is factory throttled – some Celeron CPUs are throttled to a lower performance to conserve battery life.
In order to gauge the performance of a Celeron CPUs, let us look at some of the latest models and compare them with Pentium and Intel Core series CPUs.
Celeron Benchmark Scores Compared with Pentium, i3 and i5
In the following table, I have listed the flagship CPUs of each series and have included their corresponding Passmark scores.
Passmark is a popular benchmark used for comparing the performance of CPUs.
CPU
Passmark Score

Release Year /
Platform
Specs
Intel Celeron
N5100
3352
2021
Laptop
1.1 – 2.8 GHz
4c/4t
Intel Celeron G6900
4464
2022
Desktop
3.4 GHz
2c/2t
Intel Pentium
G7400
6766
2022
Desktop
(2c/4t) | 3.70 GHz
Intel Core
i3-13100
13,669
2023
Desktop
(4c/8t) | 3.40-4.5 GHz
Intel Core
i5-13600K
38,447
2022
Desktop
(14c/20t) | 3.5-5.2 GHz
You can see how drastically more powerful the Core series CPUs are compared to the Celeron CPUs.
Currently, the flagship Intel Celeron CPUs for desktop and laptop are Celeron G6900 and Celeron N5100 respectively.
Yet, not only are these CPUs far less powerful compared to their nearest cousin, the Intel Pentium G7400, but they are no where near in comparison to performance of the Intel Core i3 or the Core i5 CPUs.
For majority of the graphic designers and content creators, Intel Core i3 is the least recommended series to go for.
But one very important point to note here is that benchmarks give the overall score by combining the single and multi-core performance. When gauging a CPU's performance for apps like Adobe Photoshop, single-core performance is of paramount concern (more on this below).
So is Intel Celeron Good for Graphic Design?
We can look at this question through two angles:
You do not use online designing software – you use offline tools like Adobe Photoshop instead
You use online designing software – Canva, Pixlr
Celeron for Graphic Designing With Offline Tools (i.e Adobe Photoshop)
Majority of the intermediate and professional graphic designers use professional tools and applications like Adobe Photoshop, Adobe Illustrator etc. for their work.
The following table shows the official system requirements for Adobe Photoshop:
Now fortunately, these software are designed to support a vast majority of the CPUs, including the Celeron CPUs.
But, the actual CPU does have an overall affect on the performance. The following is Puget Systems Benchmark as illustrated by Techspot showing the performance of various CPUs including the Intel Celeron G6900:
You can see here that Intel Celeron G6900 is the lowest performer and is less than twice as effective in Adobe Photoshop 2022 as compared to the Intel Core i5 12600K.
Core Count Matters But Single Core Performance is Paramount
Low core count isn't they only issue with Intel Celeron. Their single core performance is also weak compared to the rest of the series.
Intel Celeron CPUs only have 2 cores and without hyperthreading enabled. This takes a serious toll when it comes to multitasking.
Intel Core series, on the other hand, have at least 4 cores with hyperthreading (on the i3 series).
According to Puget Systems benchmarks, Photoshop benefits with a CPU up to 8 cores. But the gains aren't exponential and the higher the core count, the diminishing are the performance gains.
Having beyond ~8 cores is only going to give you a minimal increase in performance. – Puget Systems
This is evident from the Techspot's overall score chart shown earlier. While the Intel Core i5-12600K has 3 times as many cores (6 performance cores), the overall performance score in Photoshop is only twice as high as compared to the Intel Celeron G6900.
And the diminishing gains will be more pronounced on more powerful series such as on the i7 or i9 CPUs.
The good news here is that that unlike gaming or video editing software, most of the tasks in graphic designing software are single core based. Hence, the single core performance matters far more as compared to multi-core performance.
Take for instance the Cinebench R23 scores for Intel Core i5 12600K and the Intel Celeron G6900.
Multicore-Performance: 17,375 vs 1934 (i5 12600K vs Celeron G6900)
Singlecore-Performance: 1987 vs 1132
While the i5 12600K is about 9 times as powerful as the Celeron G6900 when it comes to multicore performance, it is only about twice as powerful when it comes to singlecore performance – which is more inline with what we observed in the Puget Systems overall score earlier above.
So all in all, yes, while you can certainly use Intel Celeron for Photoshop – one of the primary software for graphic designing – expect frustrations particularly when you have heavy background apps or other software/browser open at the same time.
It is better to avoid Intel Celerons completely if graphic designing is the career you want to take up.
Celeron for Graphic Designing With Online Tools (i.e Canva)
Easy to use apps relying on cloud computing have made the barrier of entry for many graphic designers and video editors fairly low.
Some of the popular online graphic designing apps include Canva and Pixlr and they are very popular among casual users.
If you are someone who uses online utilities for graphics designing, then a Celeron CPU can certainly be more than enough for your designing needs.
This is because, with cloud computing, the heavy lifting such as processing data and rendering is all handled by the servers of the app. The only thing you really need is a stable and a fast internet speed.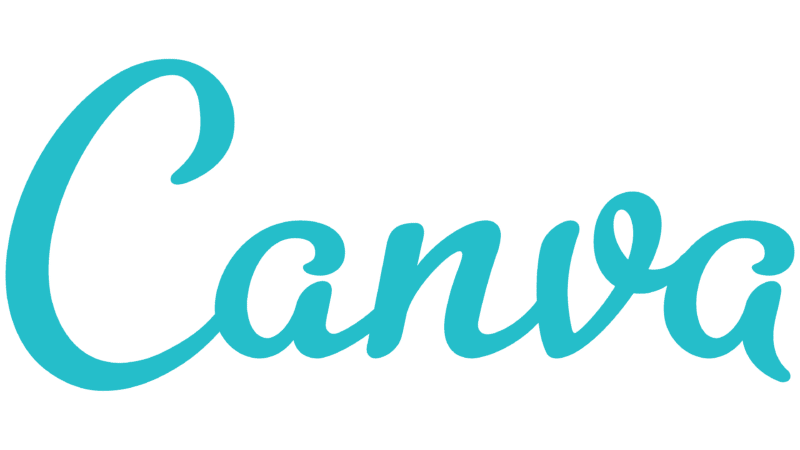 Hence, you will often find that many graphic designers who work using online applications like Canva, can fulfill their needs with basic Celeron CPUs on their laptops or Chromebooks.
Final Words
Again, if given a choice, avoid Celeron CPUs if you are serious about graphic designing work. However, if you are low on budget, then you CAN get away with Celeron CPUs, especially if you are a casual designer who works using online tools.